On-Going Shredding Services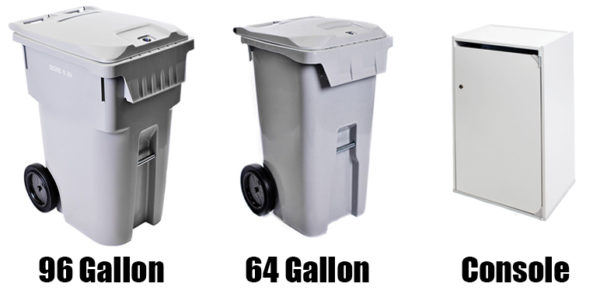 Looking for a reliable and secure way to destroy your sensitive and confidential documents? Our regularly scheduled mobile paper shredding service is the perfect solution for businesses that want to comply with information security standards. Our experts will conduct a risk assessment at your facility and create a custom shredding schedule that meets your business's needs. With our on-going shredding service, you'll get the best protection for your secure documents at the most cost-effective price. Trust First Coast Shredding to handle all of your paper shredding needs with care and professionalism.
The Benefits of On-Going Shredding Services
Discover the benefits of On-Going Scheduled Services for shredding your sensitive documents. Our services are available daily, weekly, or monthly, and you can schedule your service at your convenience. With On-Going scheduling, you'll get a flat rate that includes shredding, pulping, and recycling of all materials, with no hidden fees.
When you sign up for our On-Going Shredding Services, you'll also receive free secure locking collection containers to keep your documents safe and reduce clutter in your facility. Plus, you'll receive a Certificate of Destruction after each service, documenting your commitment to information security.
Why choose First Coast Shredding?
Security: At First Coast Shredding, security is our top priority. Your sensitive documents will be securely destroyed every time. We have a proven track record of handling sensitive information with the utmost care and confidentiality. We adhere to strict security policies and practices.
Convenience: First Coast Shredding makes it easy for you to schedule ongoing services. Typically our customers start off with a monthly pickup schedule, then we allow you to adjust that schedule as-needed. Need an extra pickup? Not a problem! Just give us a call and we will accommodate you.
Pricing: We make our pricing simple and easy to understand. That's why we use flat rate pricing schedules. With flat rate pricing we will not nickle and dime you with additional fees.
Reputation: First Coast Shredding strives for professionalism, reliability, and compliance. We respond to our customers needs better than the competition. Have a look at some of our positive reviews.
Environmentally Responsible: We are committed to protecting the environment. That's why we recycle 100% of all shredded materials, ensuring that they are repurposed and not sent to landfills. By choosing First Coast Shredding for your paper shredding needs, you can feel good about supporting an environmentally responsible company.